On-Demand Webinar:
Unlimited & shareable access starting
two business days after live stream

Available on desktop, mobile & tablet devices 24/7
Take-away toolkit
Ability to download webinar video
Presenter's contact info for questions
See Registration Options
Those who open new accounts must master many areas.
They have to be well versed in multiple account types and titles – both consumer and business, proper identification, required documentation, signing authority, and access for each type, in order to explain the various products to accountholders so they can make the best choice for their needs.

NEW ACCOUNTS SERIES TOPICS
90-minute webinars - recordings also available
Regulatory Alphabet for Deposit Accounts
20 Legal Types of Accounts: Ownership, Documentation & CIP
Business Account Documentation
Opening Accounts for Nonprofit Organizations
Adverse Action at Account Opening: Reporting & Documentation
Opening Accounts for Nonresident Aliens
Purchase webinars individually or save with the series, 6 webinars for the price of 5!
SERIES DETAILS
In order to satisfy accountholders, protect the institution, and allay examiner concerns, you must know the accountholders' rights and responsibilities and understand the regulatory compliance requirements. This series will address account opening basics for consumers and businesses, plus more complex issues like ownership types and required documentation. Account opening details for nonprofit organizations and nonresident aliens will be included.
NOTE: All materials are subject to copyright. Transmission, retransmission, or republishing of any webinar to other institutions or those not employed by your agency is prohibited. Print materials may be copied for eligible participants only.

Included Webinars:
Learn about account ownership and documentation from A-Z with this webinar that will go from single-party accounts to more complex types of business accounts. Signature card, documentation, and authority procedures can create major liability when mistakes are made. This webinar is a must for anyone who opens or manages new accounts.
A deposit account can be opened anytime, right? Not so fast! Sometimes a financial institution will refuse to open a deposit account because of information obtained from a credit reporting agency or checking account screening company. This fast-paced webinar will describe how to handle such a situation and explain when the FCRA and/or the ECOA come into play.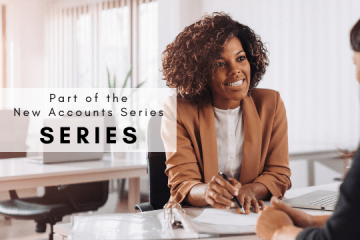 Have you memorized the necessary documentation for business accounts? Can you ask the right questions, check the right "boxes," and gather the necessary information quickly? Maybe too quickly? Is it a sprint or a 5K? Taking shortcuts with business accounts is fraught with peril. Ensure compliance and reduce risk with this thorough, how-to webinar.
Nonprofit accounts can be uniquely challenging. This detailed webinar will explain everything you need to know in lay terms. Learn how to compliantly breeze through each account-opening and interview hurdle from CIP, to BSA, to ID numbers, and beyond.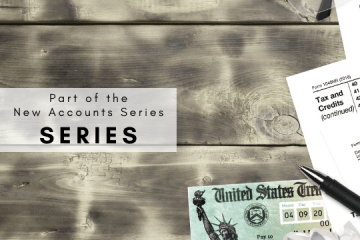 Special requirements. CIP. Tax reporting. Foreign taxpayer identification numbers. You need to know about all these issues and more when opening accounts for people who are not US citizens. You also must be able to differentiate between resident and nonresident aliens. Get the knowledge you need with this jam-packed webinar.
Do you know the ABCs of opening new deposit accounts? Which regulations apply? What documentation is required? What about privacy notices – or unauthorized transactions? Join us to learn the relevant regulatory alphabet so you can easily open compliant deposit accounts.
© 2022 FINANCIAL EDUCATION & DEVELOPMENT, INC