2023 Debt Resolution Series
On-Demand Webinar:
Unlimited & shareable access starting two business days after live stream
Available on desktop, mobile & tablet devices 24/7
Take-away toolkit
Ability to download webinar video
Presenter's contact info for questions
See Registration Options
90-minute webinars – available live or on-demand
TDR Comeback: Qualification Under CECL & End of CARES Act
Lessons Learned from the FDCPA Collection Rule Changes
Intermediate Collector: Refining Collections Skills
Working with Troubled Loans: Extensions, Deferments, Re-Aging, Refinancing & Incentives
20 Common Mistakes in Consumer Collection
Proper Repossession, Notice & Sale of Non-Real Estate Collateral
Purchase webinars individually or save with the series, 6 webinars for the price of 5!
SERIES DETAILS
Debt Resolution. Loss Mitigation. Collections. Regardless of what your institution calls it, there are many rules, regulations, and best practices to follow in the process of collecting delinquent loans. From FDCPA collection rules, to collateral repossession and sale, to accounting for troubled debt restructures under CECL, our debt resolution series will equip your collection staff with all the right tools to mitigate losses and liability throughout the collection process.

NOTE: All materials are subject to copyright. Transmission, retransmission, or republishing of any webinar to other institutions or those not employed by your agency is prohibited. Print materials may be copied for eligible participants only.

Included Webinars: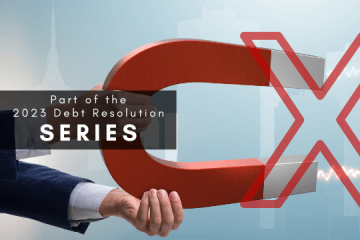 Consumer debt collection practices are the major reason for complaints, lawsuits, and enforcement actions against financial institutions. There are numerous debt collection laws and regulations – and numerous opportunities for errors. Borrowers, their attorneys, and regulators are monitoring closely, therefore it is important to understand and implement proper practices to avoid liability. Learn 20 of the most common consumer collection mistakes and how to avoid them.
The world of delinquent borrowers is never boring and never stands still. Much has happened over the last few years that directly impacts your collections department. Unfortunately, many institutions just keep collecting loans the same way they always have and hope for the same results. That's not a good methodology. Your team needs to continually sharpen their skills. From assessing your collections process to improving your skip tracing skills, this informative and interactive session is sure to have something for you! It is never too late to hone your collections skills and better position your institution to assist troubled borrowers who want to work with you and to maximize recovery from everyone else.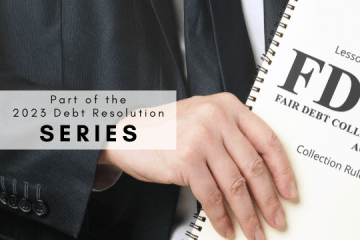 Over a year ago, the CFPB implemented two rounds of major changes to the Fair Debt Collection Practices Act which affected all financial institutions and their third-party debt collectors. These changes covered the consumer's control over how often and by what means you can communicate with them, the proper use of newer communication methods (i.e., mobile phone, voicemail, email, text messages, and social media), the limitation on collection efforts to not more than "7 times within 7 days," the required use of a "limited-content message" when leaving messages in certain situations, and the restrictions on attempting to collect time-barred debt. This program will explore the problems financial institutions have encountered under these new rules and the lessons learned.
Although no lender likes to do repossessions, it may be the only way to collect on a loan. However, the repossession process is fraught with peril for your institution. This webinar will explain all aspects of the repossession process regarding non-real estate collateral, starting with the decision to repossess and ending with the disposition of the collateral at a private or public sale. Learn the steps to properly repossess and dispose of collateral under UCC Article 9. This webinar will be applicable to consumer and commercial situations.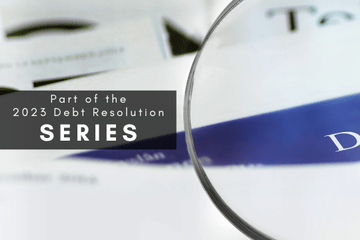 There was a reprieve from troubled debt restructurings (TDRs) during the COVID-19 pandemic due to the Coronavirus Aid, Relief, and Economic Security (CARES) Act and interagency guidance that allowed financial institutions to exclude certain loan modifications from TDR reporting. However, Section 4013 of the CARES Act ended on January 1, 2022, and the revised interagency guidance only allows for temporary modifications (not more than six months) for borrowers affected by COVID-19. TDRs will be making a comeback with the end of regulatory relief and another recession looming on the horizon. In addition, TDR accounting and disclosures will be changing with the adoption of the Current Expected Credit Losses (CECL) methodology. This session will guide you through the process of identifying TDRs, calculating expected reserves, compiling financial disclosures, and implementing best-practice recommendations along the way. Bring your questions!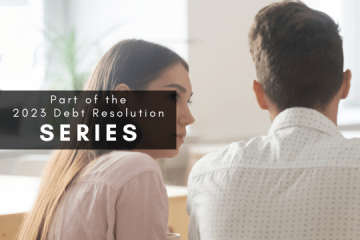 Credit risk is back in the headlines and most industry experts and regulators predict a wave of defaults is on the horizon. If your institution is focusing solely on the delinquency report to identify troubled borrowers, you are ripe for an upgrade! Every borrower who has had a loan charged off made a final payment at some time. The problem was the institution didn't realize it was the last payment. That's why bankruptcy filings are sometimes surprising. The current economic environment is having a negative impact on many borrowers and institutions are in a unique position to assist them – if they can avoid the numerous landmines along the way. Is your collections department ready to help both the borrower and the credit union weather the storm?
© 2023 FINANCIAL EDUCATION & DEVELOPMENT, INC