Live Webinar:
Unlimited connections for your institution
Available on desktop, mobile & tablet

Take-away toolkit

Presenter's contact info for questions
On-Demand Webinar:
Unlimited & shareable access starting two business days after live stream
Available on desktop, mobile & tablet devices 24/7
Take-away toolkit
Ability to download webinar video
Presenter's contact info for questions
See Registration Options
NEW ACCOUNTS SERIES
90-minute
webinars – available live or on-demand
Minor Accounts Options & Transactions
Handling Trusts & Other Fiduciary Accounts
Business Accounts: Setup, Management & Authority
Opening NRA Accounts
Purchase webinars individually or save 10% with the series!
SERIES DETAILS
Right or wrong, your accountholders will most often form their opinions of your institution from the interactions they have while opening their new deposit accounts. Equip your frontline staff with the right tools to open any type of account, including minor accounts, trusts and other fiduciary accounts, business accounts, and nonresident alien accounts. Our 2023 New Accounts Series will keep your frontline staff trained and ready to make the right first impression.

NOTE: All materials are subject to copyright. Transmission, retransmission, or republishing of any webinar to other institutions or those not employed by your agency is prohibited. Print materials may be copied for eligible participants only.

Included Webinars:
Opening accounts for nonresident aliens and identifying the person with whom you are doing business has always been challenging. Since the USA PATRIOT Act customer identification program (CIP) law passed, opening these accounts and obtaining the required documentation and identification is trickier than ever. This is also a BSA exam "hot spot" with regulators because NRA accounts are considered high risk. What does the law say about identifying nonresident aliens? What type of identification is being used around the country to open accounts? What are the proper procedures for W-8BEN and 1042-S completion? What role does the Office of Foreign Assets Control (OFAC) play in your new accounts procedures? If you are pondering these questions or other NRA compliance issues, this session is a can't-miss.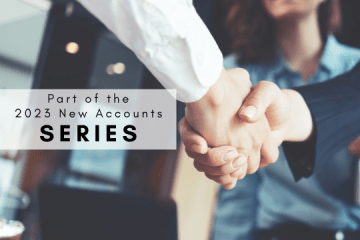 A lot goes into setting up and properly handling business accounts. This webinar will look at the various structures a business can take, the documentation required for each type, the documents necessary to determine authority over the account, and the BSA beneficial ownership requirements. Once opened, your institution is responsible for ensuring that transactions are handled correctly and monitored for unusual or suspicious activity. Oftentimes new or smaller businesses don't clearly understand the distinction between business and personal transactions or the institution's need to confirm the authority of persons attempting to transact on behalf of the business. This session will explore the entire process from onboarding to closing and everything in between. When would an institution need to request updated beneficial ownership or due diligence information? How should requests for changes in authorized signers be handled? What should be done when setting up accounts for multiple businesses operating under one tax ID number? Join us to learn the answers to these questions and more.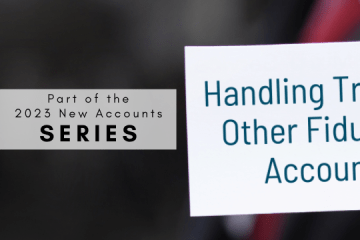 Many consumers use trusts to plan for their estate, family, taxes, etc. When opening these special accounts, you need to know about proper documentation, CIP, and signature card responsibilities. You must also understand the trustee's authority and duties and your institution's responsibility and liability. This webinar will cover standard trust-opening procedures and many "dos and don'ts" that arise as trust and accountholder situations change.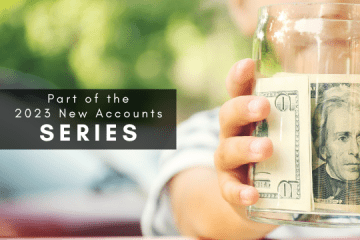 There are so many questions regarding minor accounts. Who can set one up? When are minors allowed to transact or prohibited from transacting? What about issuing ATM cards, debit cards, or checks? This webinar will explore the different types of minor accounts – UTMAs, informal or Totten trusts, accounts for minors with income from sports or entertainment, and more. In addition, it will tackle some of the stickier issues, such as whether to allow or require an adult as a joint accountholder, who has authority over a UTMA when a custodian dies, considerations for issuing access devices (cards and other EFT services), and what happens if the minor dies.
© 2023 FINANCIAL EDUCATION & DEVELOPMENT, INC