On-Demand Webinar:
Unlimited & shareable access starting two business days after live stream
Available on desktop, mobile & tablet devices 24/7
Take-away toolkit
Ability to download webinar video
Presenter's contact info for questions
See Registration Options
Need to liven up board training?
This selection of bite-sized board topics is just the ticket! Each of the six modules is 20-40 minutes – perfect for use during board meetings. The topics are timeless, necessary knowledge for all directors. Order the Board Essentials for your directors today!
Board Essentials Modules
The Board's Role with BSA
The Board's Role with Cyber Security
The Board's Role with Risk Management
Restrictions on Loans to Directors
Board Membership Basics
Director Liability
Included Webinars: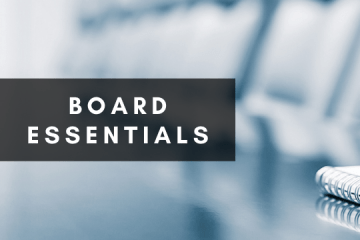 Directors are ultimately liable and responsible for Bank Secrecy Act (BSA) compliance. Does your BSA officer know the compliance requirements? Will the current monitoring procedures and processes implemented by your BSA officer detect a money laundering attempt? Would it be reported properly? Learn the BSA and money laundering risks your institution faces every day and how BSA officer reports to the board can keep you in the loop and mitigate risk.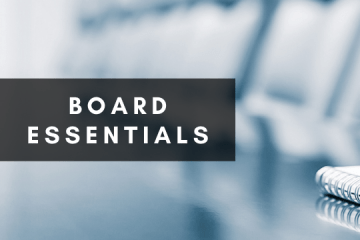 Fund-transfer fraud and account takeover scams result in millions of dollars in losses. In 2018, financial institutions filed nearly 39,000 suspicious activity reports (SARs) regarding wire fraud. Cyber criminals grow more sophisticated every day. This session will address your institution's FinCEN reporting requirements, the following types of cyberattacks, and what directors should know about them:
Business email compromise (BEC)
Email account compromise (EAC)
Corporate account takeover (CATO)
Identity theft, including new strategies involving children's identities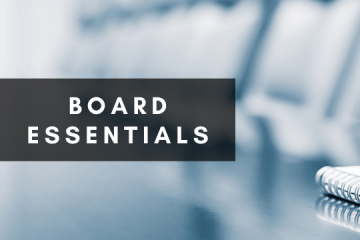 Your risk officer just presented a report to the board on "enterprise-wide" risk mitigation efforts. Do you know what to look for? What do regulators expect? What red flags should catch your attention? Directors receive numerous risk management assessments for review and approval. Do you know which assessments to expect and what they should contain? Become more informed about these reports and directors' risk management roles and responsibilities.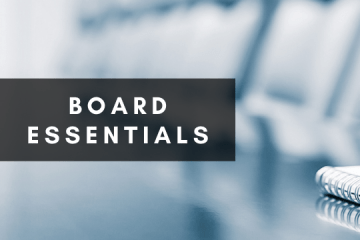 There are restrictions on loans made to a credit union's directors and their related interests. Since preferential treatment of directors is prohibited, a loan to a director (or the director's immediately family or business enterprise) must be based on the same terms and underwriting criteria as loans to other members. In addition, if the director serves as a borrower, co-signer, or guarantor, loans aggregated in excess of certain thresholds must be approved in advance by a majority of the entire board, and the interested director must abstain. Regulators require strict compliance with these rules, so it's imperative that all directors understand the restrictions.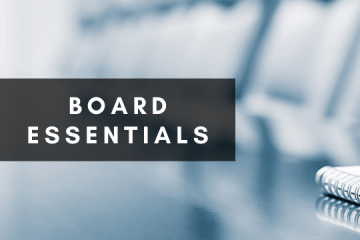 The credit union's board of directors has ultimate responsibility for the general direction and control of the credit union. The board is responsible for appointing qualified persons as officers and for evaluating the officers' management performance. The credit union's officers report directly to the board and must be approved annually. Other major board responsibilities include:
Establishing and approving the credit union's overall business goals, standards, policies, and procedures
Reviewing and evaluating the credit union's operating results and performance
Ensuring that the credit union complies with all applicable laws and regulations
Moreover, board members must adhere to high standards of ethics and confidentiality which require them to avoid conflicts of interest and self-serving practices. This program will explain directors' compulsory legal responsibilities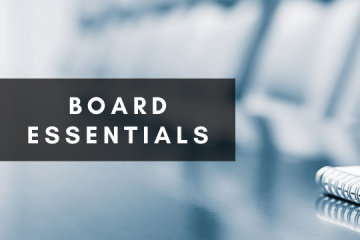 Serving as a credit union director could lead to personal liability. The potential increases when directors don't understand the fiduciary duties they owe to the credit union and members – especially the duties of loyalty and care. Furthermore, directors are held to high standards of professional conduct, which require directors to make reasonable business decisions on a fully informed basis after proper deliberation. This session will fully explain the directors' duties of loyalty and care and the reasonable business judgment rules to help protect directors from personal liability.
© 2022 FINANCIAL EDUCATION & DEVELOPMENT, INC