Live Webinar:
Unlimited connections for your institution
Available on desktop, mobile & tablet

Take-away toolkit

Presenter's contact info for questions
On-Demand Webinar:
Unlimited & shareable access starting two business days after live stream
Available on desktop, mobile & tablet devices 24/7
Take-away toolkit
Ability to download webinar video
Presenter's contact info for questions
See Registration Options
90- and 60-minute webinars – available live or on-demand
Managing Faster Payments Risk & Fraud
Old-School Check Fraud: New RDC Tricks
Fighting Fraud: Recognizing Red Flags & Assisting Accountholders
Elder Fraud Issues
Purchase webinars individually or save 10% with the series!
SERIES DETAILS
The potential for fraud at your institution is limited only by the imaginations of the fraudsters looking to make off with other people's money. Our Fraud Series will empower your institution to spot – and stop – a wide variety of fraud attempts such as old-school check fraud, elder fraud, the latest remote deposit capture fraud, and even yet-to-be committed faster payments fraud. Learn to identify red flags and protect your accountholders from bad actors with our 2023 Fraud Series.

NOTE: All materials are subject to copyright. Transmission, retransmission, or republishing of any webinar to other institutions or those not employed by your agency is prohibited. Print materials may be copied for eligible participants only.

Included Webinars: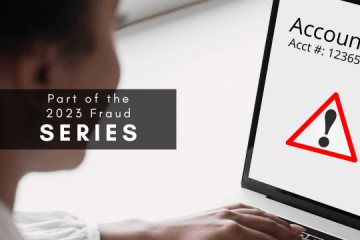 Accountholders continue to fall victim to the ever-evolving scams and schemes targeting them daily. "You've won a foreign lottery!" "Get paid big money to work from home!" "You qualify for a $50,000 LOC; just pay $8,000 in closing costs!" You've likely heard it all! This session will address the latest scams consumers face and how to recognize the red flags. It will walk through the process of identifying fraud and talking to accountholders when you believe they've fallen victim to a con. Tools and resources will be provided to make those conversations go a little easier.
The Financial Crimes Enforcement Network (FinCEN) issued an advisory to alert financial institutions to the rising trend of elder financial exploitation (EFE) and to highlight typologies and red flags new since the first EFE advisory in 2011. FinCEN also issued this advisory in support of World Elder Abuse Awareness Day, which has been commemorated on June 15 every year since 2006 and provides an opportunity for communities around the world to promote a better understanding of abuse and neglect of older adults by raising awareness of the related cultural, social, economic, and demographic factors. According to the U.S. Department of Justice, elder abuse, which includes EFE among other forms of abuse, affects at least 10 percent of older adults each year, with millions of them combining to lose more than $3 billion to financial fraud annually. Attend this important webinar to learn more.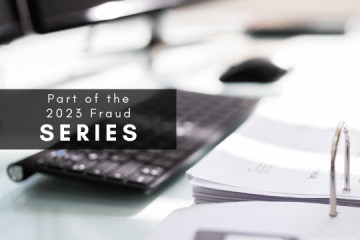 All payments have risk and a potential for loss due to risk mismanagement and fraud! With payments moving faster than ever before along the RTP network, the FedNow Service, and other avenues, how have those risks evolved or changed? Are there new danger zones? Are there new ways to address this risk? Will faster payments equal faster fraud? Will fraud increase with the release of a faster solution? Learn the answers to these questions and more while building a risk-management program for a faster payment solution.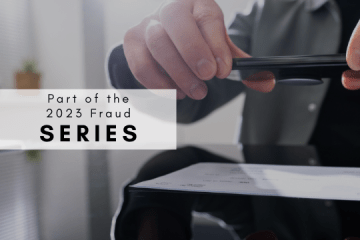 Fraudsters have a knack for keeping up with the latest payments trends. As use of mobile remote deposit capture (RDC) continues to rise, it's not surprising that old-school check fraud is circulating with new RDC tricks. Join us to discover how fraudsters are using mobile RDC services to perpetrate check fraud. You'll learn about current RDC scams and common risks involving check fraud and duplicate items. Find out how to appropriately handle fraudulent and duplicate RDC items after the check-return timeframe has lapsed and walk away with loss prevention tips.
© 2023 FINANCIAL EDUCATION & DEVELOPMENT, INC