2024 Account & Loan Documentation Series
Live Webinar:
Unlimited connections for your institution
Available on desktop, mobile & tablet

Take-away toolkit

Presenter's contact info for questions
On-Demand Webinar:
Unlimited & shareable access starting two business days after live stream
Available on desktop, mobile & tablet devices 24/7
Take-away toolkit
Ability to download webinar video
Presenter's contact info for questions
See Registration Options
2024 ACCOUNT DOCUMENTATION SERIES TOPICS
90-minute webinars - available live or on-demand
Consumer Loan Documentation
Advanced Commercial Loan Documentation
Opening Business Accounts: Entities, Setup, Authority & More
Real Estate Loan Documentation Basics
Opening Deposit Accounts Online: Rules, Risks & Best Practices
Loan Documentation for All Legal Entities
Purchase webinars individually or buy the whole series to get one free!
SERIES DETAILS
Deeply entangled in a web of regulations, deadlines, and liabilities, account and loan documentation compliance can be a sticky issue. This six-part series will guide you around potential snares and teach you best practices for both consumer and commercial loans and accounts.
NOTE: All materials are subject to copyright. Transmission, retransmission, or republishing of any webinar to other institutions or those not employed by your institution is prohibited. Print materials may be copied for eligible participants only.

Included Webinars: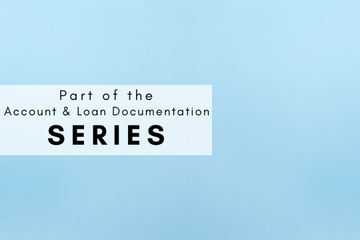 Sounds simple. The borrower wants a consumer loan, but what disclosures must be given? What are the timing requirements? What must be signed? Even with a loan that is not secured by a mortgage, it's imperative to get the details right. This program will review what documentation must be gathered and provided to satisfy regulatory compliance requirements from application to closing. Join us to learn how to generate that perfect consumer loan file!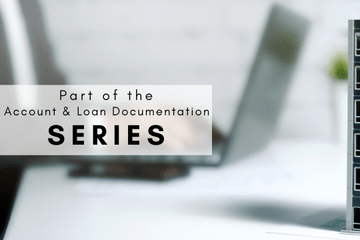 Each commercial loan is unique! These loans carry the most risk, have the most technical requirements, and therefore receive the most examiner scrutiny. This session will dive deep into a commercial loan file to address the documentation to support regulatory compliance. It will review the disclosures, the collateral security documents, the title policy elements, and features of the note that should be in place to safeguard your institution. In addition, it will cover best practices for underwriting and how to avoid the hazards.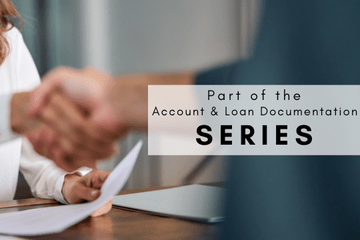 Offering business accounts is a great way to grow assets and serve the community. Although they are a little more cumbersome to open than consumer accounts, it's usually well worth the effort. This webinar will systematically go through establishing accounts for sole proprietorships, partnerships, limited liability companies, corporations, and associations. It will include the documentation associated with each type of entity, the beneficial ownership and due diligence requirements, and IRS taxpayer identification number particulars. From there it will cover changes to authorized signers, changes in the form of a business (e.g., sole proprietorship to partnership), and related regulatory items. Whether you're new to business accounts or have handled them before, this webinar will have something for everyone.
Over the last several years, the thickness of an average loan file has grown from being measured in millimeters to inches. This is especially true for residential real estate loans. Compliance staff are often responsible for reviewing these loan files either during the underwriting and approval process or in the days after closing. But with so many regulations governing loan compliance, exactly what should be included? What documents are required and what important things need to be verified on each? This jam-packed session will explain how to avoid mistakes when preparing consumer real estate loan files.
Opening deposit accounts online is a different process than in person. Compliance with E-SIGN requirements is one piece of the puzzle. Knowing the "true identity" of the customer for BSA and CIP purposes completes it. What additional out-of-wallet questions should be asked when accounts are opened online? How does electronic account opening impact the BSA risk assessment process? Attend this detailed program to learn about the additional controls needed to protect your financial institution and about red flags for reporting suspicious activity.
Proper loan documentation is essential to a lender's ability to enforce the loan against the borrower (and guarantor) and to pursue collection against the collateral. This webinar will provide a thorough understanding of each type of loan document and when that document should be used. It will take the mystery out of the "legalese" and explain which wording is absolutely required for its legal effectiveness and which is simply "boilerplate." It will also explain every type of legal entity, including a corporation, general partnership, limited partnership, limited liability company, unincorporated association, sole proprietorship, living trust, and business trust.
© 2023 FINANCIAL EDUCATION & DEVELOPMENT, INC