2024 Credit Analyst Series
Live Webinar:
Unlimited connections for your institution
Available on desktop, mobile & tablet

Take-away toolkit

Presenter's contact info for questions
On-Demand Webinar:
Unlimited & shareable access starting two business days after live stream
Available on desktop, mobile & tablet devices 24/7
Take-away toolkit
Ability to download webinar video
Presenter's contact info for questions
See Registration Options
2024 CREDIT ANALYST SERIES TOPICS
90-minute webinars - available live or on-demand
Regulatory Update for the Credit Analyst
Writing Concise, Complete & Effective Loan Presentations
Five Vital Financial Factors All Credit Analysts & Lenders Must Master
Debt Service Coverage Calculations in Underwriting
Purchase webinars individually or buy the whole series to save 10%!
SERIES DETAILS
Credit analysts are the backbone of all lending programs. And well-written loans are the heartbeat! Without these two things, no financial institution can survive. This four-part series will be presented by experts with decades of experience in credit analysis. Don't miss their real-world insights and seasoned expertise!
NOTE: All materials are subject to copyright. Transmission, retransmission, or republishing of any webinar to other institutions or those not employed by your institution is prohibited. Print materials may be copied for eligible participants only.

Included Webinars: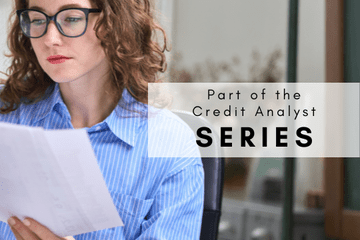 In this highly scrutinized industry, it is critical to understand the regulatory agencies' expectations, which are often influenced by economic factors. With the recent rise in interest rates and potential for challenges with CRE borrowers, it is more important than ever to be in sync with regulators. Irrespective of the economy, understanding regulators' general expectations contributes to effective credit underwriting and management. What are regulators' expectations for 2024? What are they most concerned about regarding effective credit management? Get expert insight on how to practically meet their expectations and effectively communicate with them, including how to constructively discuss any criticisms or disagreements.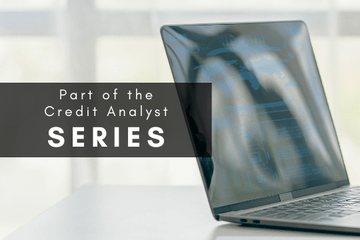 A well-prepared loan presentation is about answering basic questions. Who is the borrower? What is their loan request? How do they plan to pay it back? What if their expected source of repayment does not materialize? What is our institution's level of risk? How will we monitor the borrower's performance? A loan presentation's length has little to do with its effectiveness. This program will address how to respond to the key questions all loan approvers need to answer in a concise, yet complete, manner. It will cover CRE, C&I, and agricultural credits, as well as personal loans to complex, high-net-worth borrowers. The program will focus on real-world expectations for quality loan presentations.
This session will explore the five vital financial factors all lenders must understand to determine a borrower's overall financial condition: liquidity, leverage, asset management, operating performance, and cash flow. Liquidity measures the ability to meet short-term obligations as they become due. Leverage measures the degree to which a company's assets are supported by creditors compared to support provided by owners. Asset management measures management's ability to utilize capital assets to generate revenue. Operating performance measures management's ability to generate profits from operating their companies. Cash flow measures management's ability to generate cash from operating, investing, and financing activities. This session will define each factor and explain why they are important in the credit analysis process. Methods to determine each factor will be explored using financial statements, ratio analysis, reconciliation procedures, working capital analysis, and best practices in determining true cash flow.
Calculating debt service coverage (DSC) is a fundamental building block of credit analysis (AKA how do we get paid back?). One of the most important concepts is that today's loans are paid with tomorrow's cash flow. In addition to the basic techniques of cash flow analysis, including traditional DSC versus UCA, this program will explore the items that must be considered when assessing a borrower's ability to sustain adequate cash flow over the term of the loan. The emphasis will not only be on how to make the calculations, but also on making an appropriate decision about the type of analysis based on the expected loan repayment. This presentation will also address the impacts of cash- vs. accrual-based accounting choices and how changes on the borrower's balance sheet affect cash flow. It will cover the use of tax returns, internally prepared financial statements, and accountant-prepared financial statements in constructing accurate cash flow analyses.
© 2023 FINANCIAL EDUCATION & DEVELOPMENT, INC